Tickets
You can order your tickets on our website 24/7 via agenda. Create an account in order to purchase tickets online. Tickets are also available in our ticket shop.
Drink tokens
Don't feel like queuing? Buy your drink tokens in our ticket shop or create an account and order a token voucher online. You can redeem this voucher for drink tokens right at the bar. A drink token costs €3, so it's economical to purchase a token voucher if you need more than 10 tokens. Please note: a token voucher is only valid for a specified period, drink tokens are not.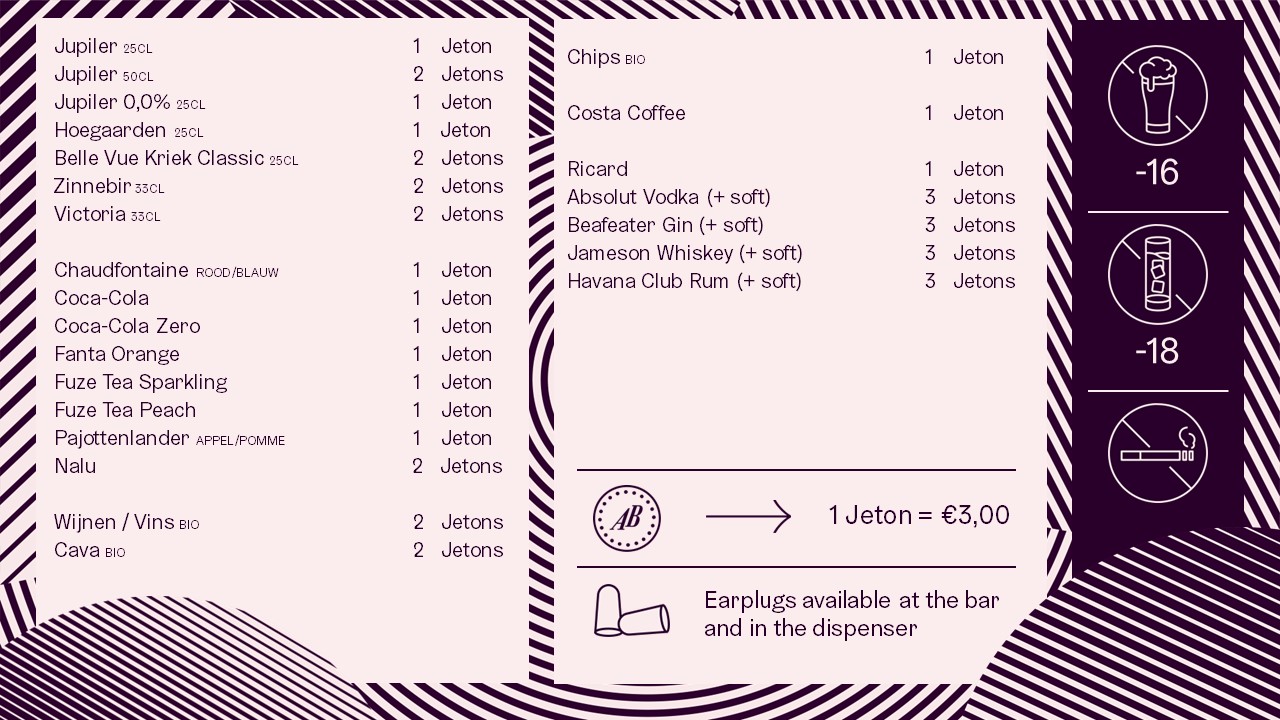 Concert vouchers
You give every music enthusiast the perfect gift with a concert voucher. You decide the value of the voucher and the lucky receiver makes their choice of concert. A concert voucher is valid for one year and can be used for all our concert tickets and drink tokens. Buy your concert cheques in our ticket shop or order them online.
Concert sold out?
Register on the waiting list
When you register on a concert waiting list, we will then let you know first if tickets become available. A spot on the waiting list is not an obligation to purchase.
How does it work?
Go to the concert page of the sold-out concert and click on 'Waiting List'.
Once the confirmation message appears, there's nothing more you need to do. We will let you know by email if tickets become available.
Check for available tickets on TicketSwap
Thanks to our partnership with TicketSwap you can buy and sell your tickets in a safe, easy and fair way.
How does it work?
Go to www.ticketswap.be and find the concert you would like to attend.
If there are tickets available for the desired category, choose your tickets and follow the steps.
When the payment is completed you will receive the tickets by mail or you can download them in the TicketSwap app.